Step 5: Family Support
It is important to provide support to the families of addicts, as sexual addiction does not just affect the addict - it also affects those close to him/her. Below are suggested steps and resources for helping parents of addicted children and spouses of addicts.
---
For Parents of Addicted Children:
Steps to take to equip the parents of addicted children:
---
For Spouses:
Web Resources:

Love Your Sister
The web site of a gifted woman whose mission is to recognize the beauty of women of all ages, races and cultures. Having experienced the pain of living with a spouse who struggles with sexual addiction, her desire is to inspire women through the website to take an active role in edifying, serving and praying for other women, so they might be restored to Godís original design for their lives.
S-Anon
A secular fellowship of the relatives and friends of sexually addicted people who share their experiences, strength and hope in order to solve their common problems.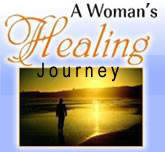 Marsha Means, M.A., is a Christian counselor and writer, and the former wife of a sex addict. Out of her own experience, and her work with others impacted by sexual addiction, has grown a community of women who share a common bond; each has been hurt by her partnerís sexual addiction or acting out behavior.
---
Steps for Pastors Helping Individuals
Step 1: Immediate Emergency Response
Step 2: Church-based Accountability Partner
Step 3: Media Sobriety Covenant
Step 4: Online Safety & Media Sobriety Manual