Daily Check-in
Use this check-in worksheet to list reasons for
a) gratitudes, specifically for today
b) concerns and anxieties
c) activities and mindsets you want to focus on
d) behaviors and attitudes you want to avoid.

Do this daily and exchange it with a mutually accountable partner.

Read his or hers and email comments if you so desire.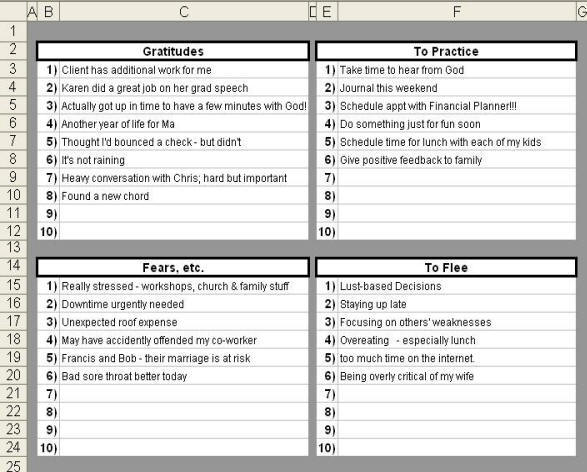 Download Daily Check-in Template (Excel); En Espaņol